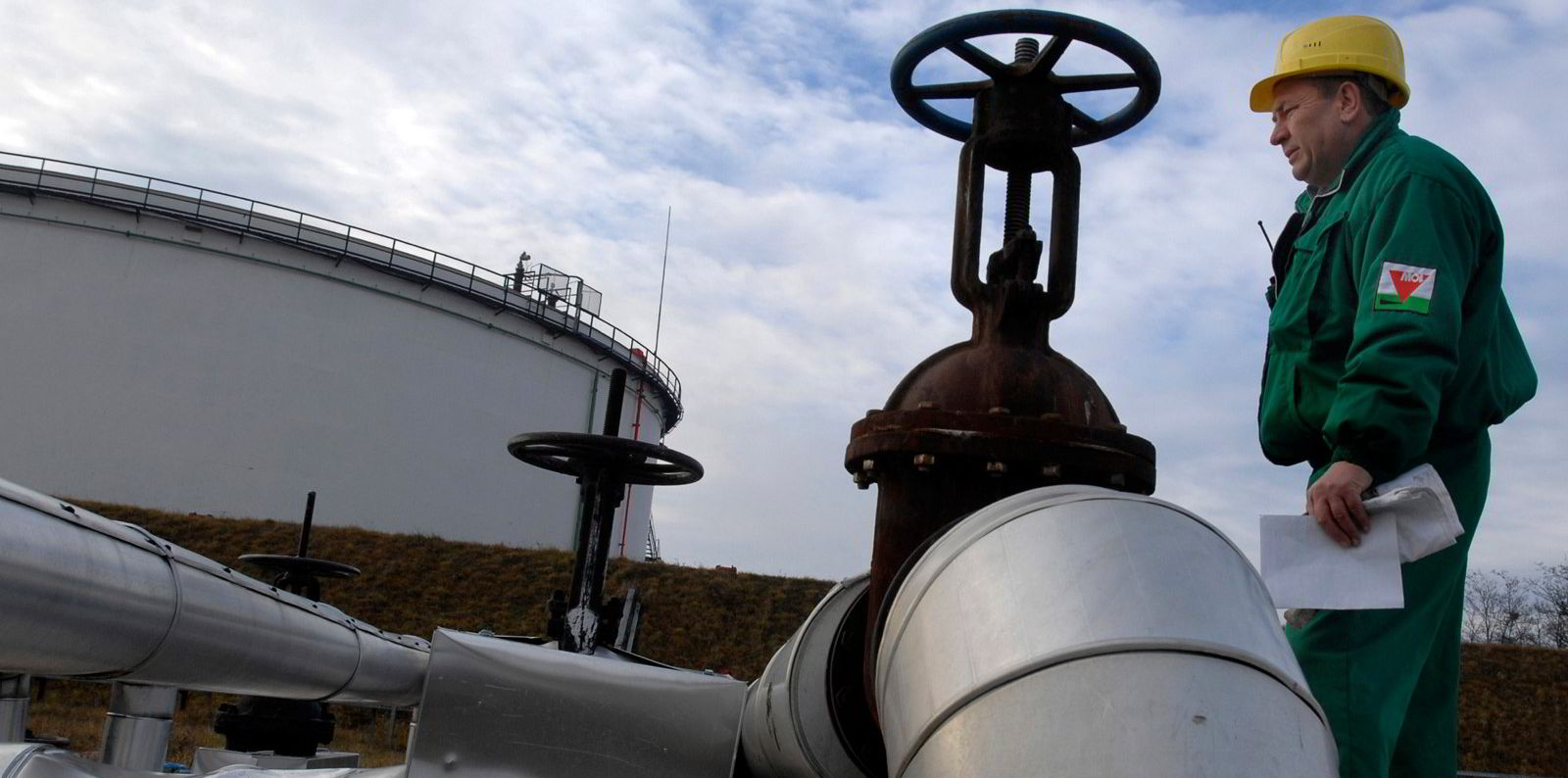 Eastern Europe's largest oil and gas holding company, Hungary's MOL Group, has reported mixed financial results for 2022, as higher taxes and local price caps erased record high revenues from the processing of heavily discounted Russian crude and from its upstream business segment.
According to the company's latest statement under International Financial Reporting Standards, MOL posted net sales revenues of over $26.3 billion last year, a 34% annual increase against $19.6 billion in 2021, but net profit attributable to shareholders fell by 5% to $1.66 billion last year against $1.75 billion in 2021.
MOL estimated the impact of fuel price regulation and windfall taxes across Central and Eastern Europe amounted to more than $1.6 billion on its earnings before income tax, depreciation and amortisation (EBITDA) in 2022.
Upstream joy
MOL's exploration and production sector's operating profit increased to $1.65 billion in 2022 against $661 million in the previous year, on the back of higher sale prices.
However, the company suffered a revenue drain in the 2022 fourth quarter following Croatia's introduction of a price cap on its natural gas sales in the country.
Overseas investments included over $155 million in Azerbaijan on the ongoing expansion of offshore Azeri-Chiraq-Guneshli project, in which MOL is a minority shareholder.
Article continues below the advert
Urals discount
MOL's downstream segment posted an operating profit of $1.67 billion, up from $1.15 billion in 2021, underpinned by high refining margins as the price of Russian crude arriving to Hungary via the Druzhba pipeline fell hugely against the North Sea benchmark Brent price early in the second quarter of 2022.
According to the company's presentation, MOL was buying Russia's Urals blend at a discount of almost $35 per barrel to Brent in the second quarter, $27 per barrel in the third quarter and $26 per barrel in the fourth quarter.
The Urals discount widened to $30 per barrel in January this year, according to MOL, as the European embargo on Russian oil imports came into force in December.
The government has been collecting a share from the low-priced Urals from 1 August 2022 after it ordered MOL to pay a 40% tax in the Urals discount against Brent.
Alongside Slovakia and the Czech Republic, Hungary has been granted a one-year exemption from the embargo because of their geographic position.
However, MOL has said it is actively working under a programme to replace Russian oil supplies with alternatives to comply with EU sanctions, and recently completed a test run on Arab Light crude from Saudi Arabia at the Slovnaft refinery in Slovakia.
The company said it aims to increase the share of non-Russian oil supplies to its Eastern European refineries to between 45% and 50% by December this year against 30% and 35% in February, and is targeting 100% replacement of Urals after 2025.
MOL also forecast that its hydrocarbon production will continue to decline in 2023 in line with recent years, falling to about 90,000 barrels of oil equivalent per day against 92,000 boepd in 2022.
However, the company added that, beyond 2023, increased oil and gas production is possible from its international projects in Azerbaijan, Iraqi Kurdistan, Kazakhstan and Croatia.