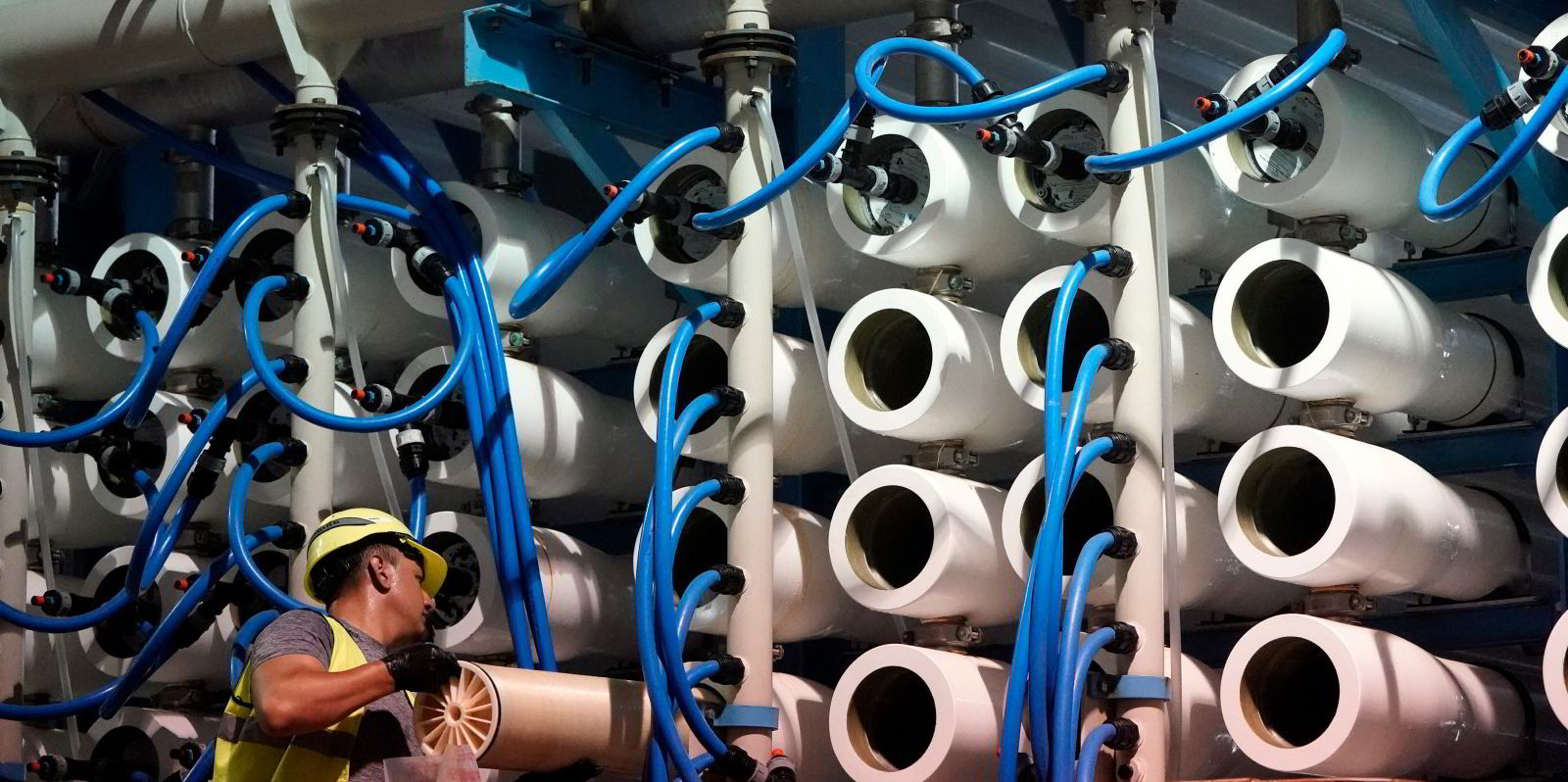 Upstream and transition player Chariot has struck a deal to buy a water production company, the experience of which is expected to help underpin its huge proposed green hydrogen project in Mauritania.
Chariot and TotalEnergies-controlled Eren aim to develop a 10 gigawatt green hydrogen complex in coastal Mauritania called Project Nour.
The company being acquired is Singapore-headquartered Eneo Water, which delivers clean water solutions using renewable energy.
Desalinated water is an essential component of green hydrogen production, so the ability to implement desalination solutions powered by renewable energy will be critical for the feasibility of Project Nour and other green hydrogen projects, said Chariot.
The London-listed player said its aim is to provide affordable access to water for private offtakers and municipalities in Africa, as part of its commitment to socially responsible development.
Chariot said it wants to originate, invest in and own decentralised water supply projects, where the water is produced through renewable energy and can be sold to offtakers under long-term agreements.
Article continues below the advert
Eneo's backbone technology is a modular and scalable reverse osmosis technology that can be 100% powered by solar energy to produce desalinated water, that is being deployed for the first time at a wind farm project under construction in in Djibouti, with the intention of providing potable water to local communities for 20 years.
Consideration for the acquisition is in Chariot ordinary shares with an initial US$500,000 payable on completion of the deal and a further payment of up to US$500,000 payable when financial close has been hit on further projects.
Benoit Garrivier, Chariot's head of transitional power, said: "Water is a precious commodity with cleanliness, scarcity and sustainability of supply becoming growing themes throughout Africa," arguing that the Eneo acquisition "is a strong strategic fit" because the renewable power and water sectors share similar geographic and offtake markets.
"The treatment of brackish and contaminated water is an important consideration for commercial and industrial companies and desalinated water is also an important component of green hydrogen production, so we also have a natural overlap within our current portfolio and network," he added.