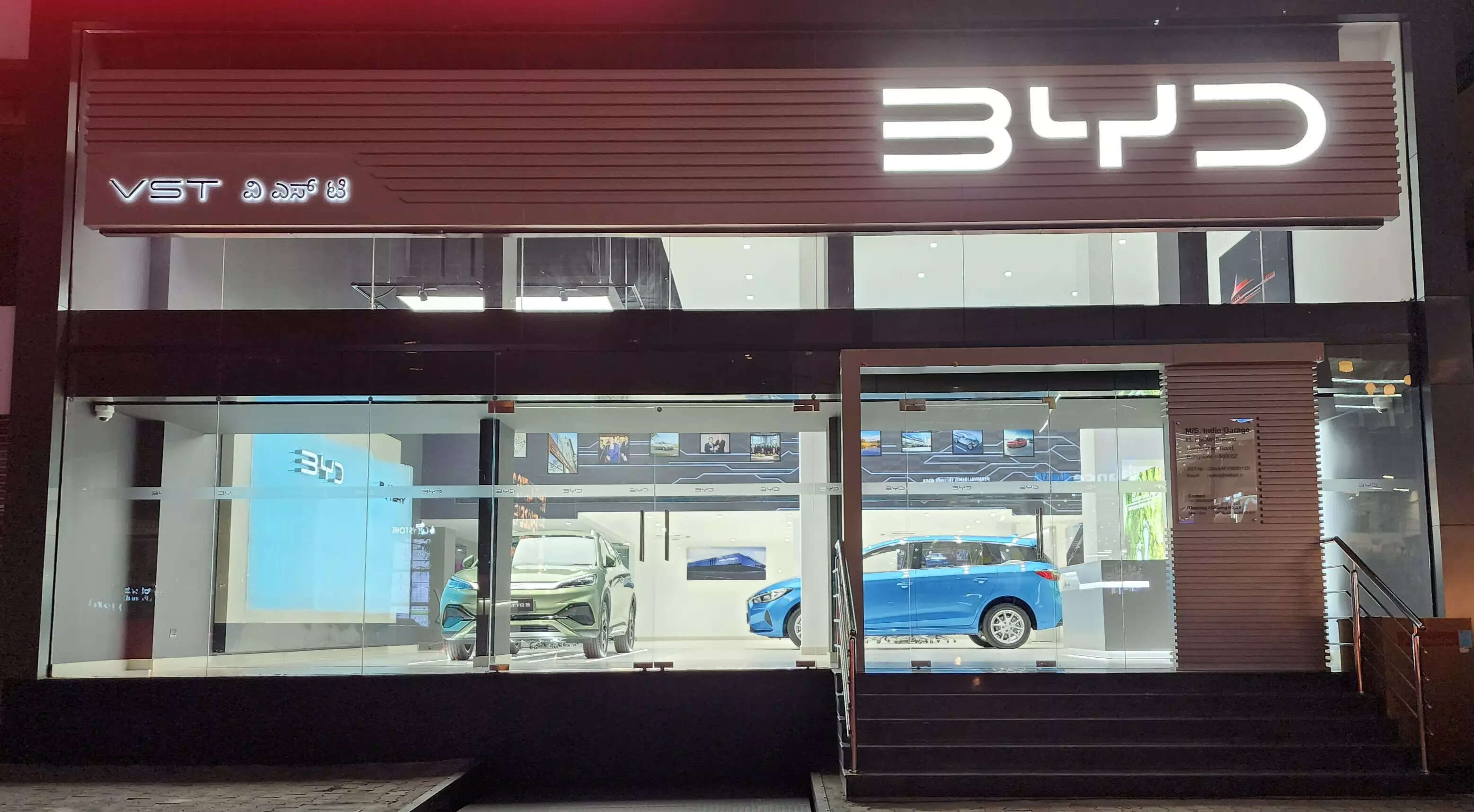 Bengaluru: The leading new energy vehicle manufacturer BYD opened on Tuesday its third passenger vehicle showroom in Bengaluru. It is run and managed by the VST Group.
VST-BYD, located in Cunningham Road of Central Bengaluru, will provide access to BYD's pure electric vehicles with high-quality services for its consumers in Karnataka. With over eight decades of experience in the automobile industry, the VST Group has extensive reach with its business covering the state of Karnataka. It is one of South India's leading private automobile business groups, BYD said in a media release.
Spread across 2759 square feet, the showroom is equipped to offer customers best in-store experience and after sales support.
Sanjay Gopalakrishnan, Senior Vice President of Electric Passenger Vehicle Business, BYD India,said, "We are delighted to inaugurate our third passenger car dealership in Bengaluru with the VST Group, which will help us to reach a wider target audience in Karnataka. With more citizens opting for electric vehicles, Bengaluru has seen an escalation in demand for public EV charging points in the recent past. The opening of the third dealership in the city within a short span of time resonates our commitment to our customers and contributes towards a zero-pollution environment for the future generation."
Arun Surendra, MD, VST Group,said, "We are thrilled to associate with BYD India and extend our association in Karnataka with our first BYD showroom launch in Bengaluru. We have been witnessing an overwhelming response for the electric vehicles in the city and are sure to make an impact with BYD's increasing presence in the state. Also, we always strive to shadow our customers opting for a sustainable drive towards a better world for tomorrow."
BYD India aims to expand to 53-plus showrooms by the end of 2023. BYD will continue to leverage technological innovations for a better life, promote sustainable development of society, and implement its "Cool the Earth by 1°C" initiative, the release said.