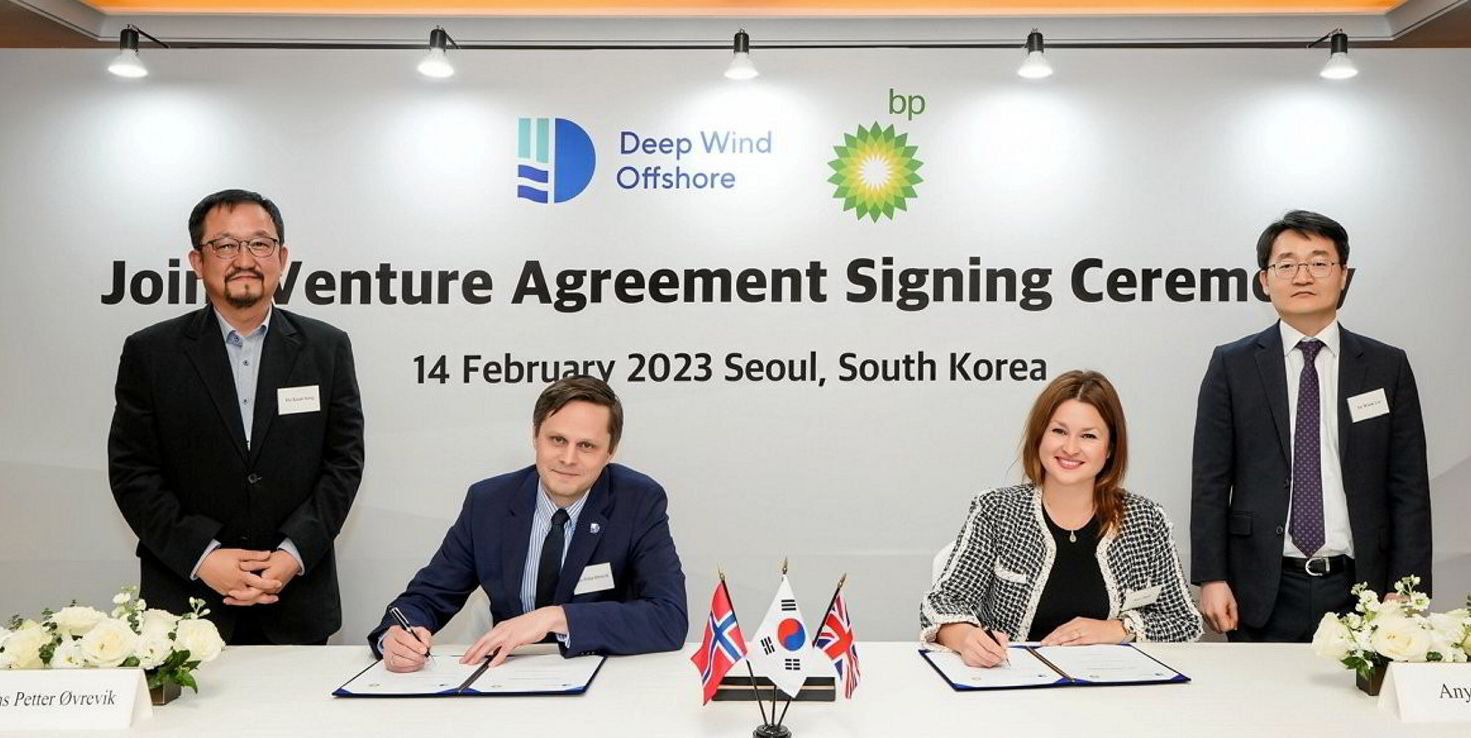 UK supermajor BP will enter the South Korean offshore wind market after buying a majority stake in the early-stage projects of developer Deep Wind Offshore, which is looking at potential fixed and floating opportunities off the Asian nation.
BP and Deep Wind Offshore formed a joint venture to develop South Korean projects in a deal that saw the UK-based giant buy 55% of the Norway-based developer's multi-gigawatt portfolio.
The move marks a major ramp-up of BP's offshore wind ambitions in Asia and a potential first foray into floating wind by the supermajor, which has so far only made definitive moves in fixed-bottom offshore.
The deal covers four projects offshore South Korea with a potential for up to 6 gigawatts. The partners said wind measurements are already underway at the sites, with next steps to include securing the electricity business licences that are crucial for projects to proceed in the country.
A growing number of Western developers that also includes Ocean Winds, Mainstream Renewable Power, Equinor and Shell are currently pushing into the South Korean offshore wind market.
The nation is seen as a prime candidate for a leading position in the sector thanks to its established industrial base in areas such as engineering and shipbuilding, a Recharge roundtable on Asian floating wind was told.
Article continues below the advert
BP already has active offshore wind interests in the UK and US and formed an alliance with Japan's Marubeni to look at potential opportunities there.
Matthias Bausenwein, BP's senior vice president of offshore wind described South Korea as "an exceptional market to expand our growing offshore wind footprint".
(This article first appeared on Upstream's sister publication, Recharge)