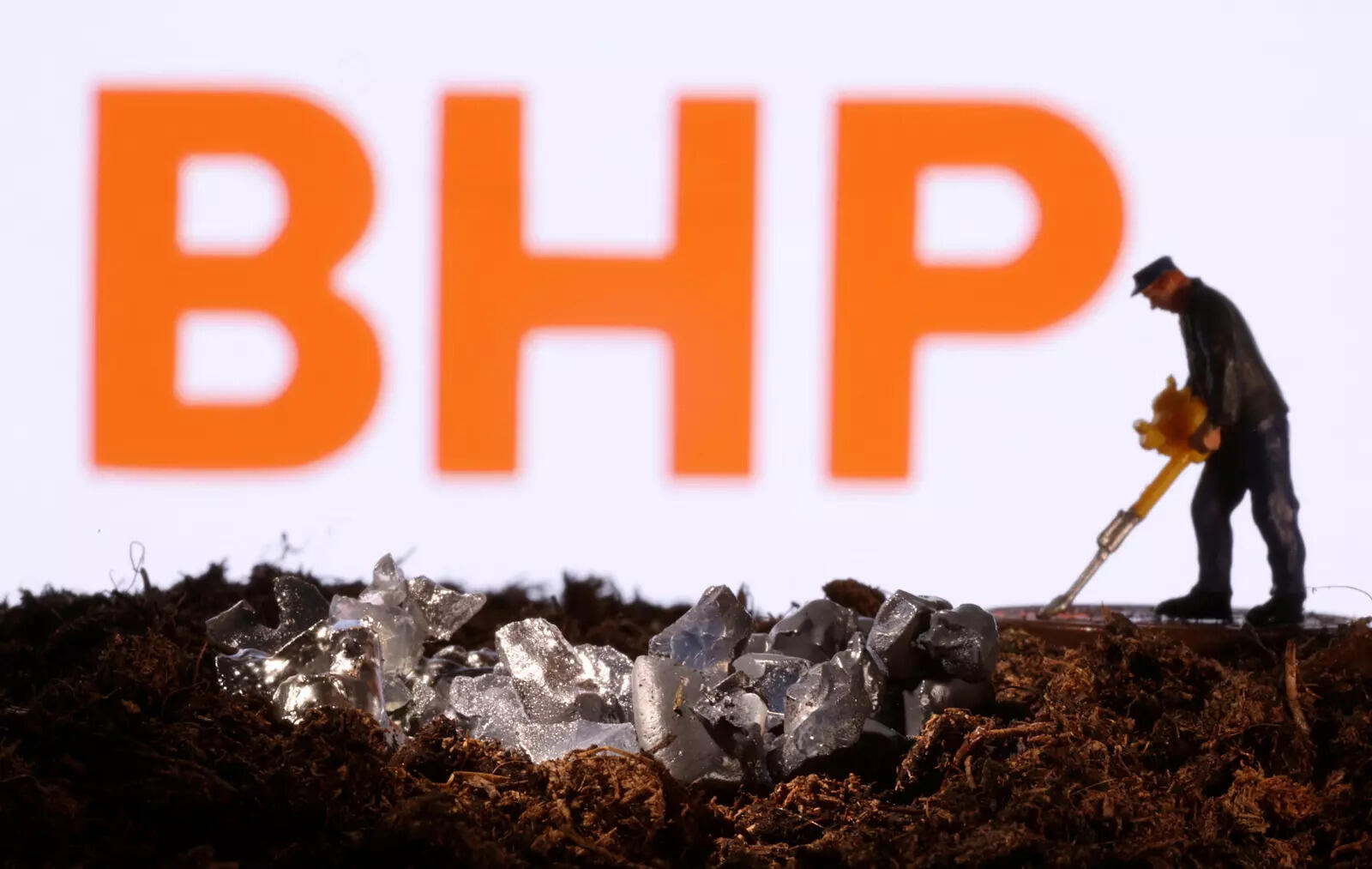 Global miner BHP Group was positive about demand outlook through to fiscal 2024 as top metals consumer China reopens and shifts policy towards its debt-laden property sector, the company said on Tuesday after its 2023 first-half profit missed estimates.
However, its interim dividend of 90 cents per share, while lower than last year's $1.50 per share, beat Vuma Financial's estimate of 88 cents.
"We are positive about the demand outlook in the second half of fiscal 2023 and into fiscal 2024, with strengthening activity in China on the back of recent policy decisions the major driver," Chief Executive Officer Mike Henry said.
"We expect domestic demand in China and India to provide stabilising counterweights to the ongoing slowdown in global trade and in the economies of the U.S., Japan and Europe," he said in a statement.
Last year, miners wrestled with surging costs, a tight domestic labour market and lower iron ore prices due to China's strict zero-COVID policy. But the reopening of the world's second-biggest economy and a property sector policy shift has BHP upbeat on the commodity demand outlook.
"The long-term outlook for our commodities remains strong given population growth, rising living standards and the metals intensity of the energy transition, including for steelmaking raw materials," Henry added, apparently referring to metals demand for products like electric vehicles and windmills.
However, in an environment where central banks are aggressively tightening their monetary policy, BHP expects its operating environment to remain volatile in the near term, but expects China to be a source of stability for commodity demand.
For six months ended Dec. 31, the world's largest listed miner said underlying profit attributable to continuing operations was $6.6 billion, compared with $9.72 billion a year earlier. That missed a Vuma Financial estimate of $6.82 billion.
"There was nothing in that we didn't expect to see," said analyst David Lennox of Fat Prophets in Sydney, adding shareholders would find comfort in a slightly better-than-expected dividend payout.
"We have got BHP as a hold primarily because their share price is sitting up at record highs and they are going to have to do pretty well to justify those levels."
The Melbourne-based miner also warned it now expects the marginal cost of mining production to be markedly higher than prior to the COVID-19 pandemic.
BHP, along with joint venture partner Mitsubishi Development, has started pursuing options to divest Daunia and Blackwater coal mines, two of nine metallurgical coal mines in Queensland's Bowen Basin.