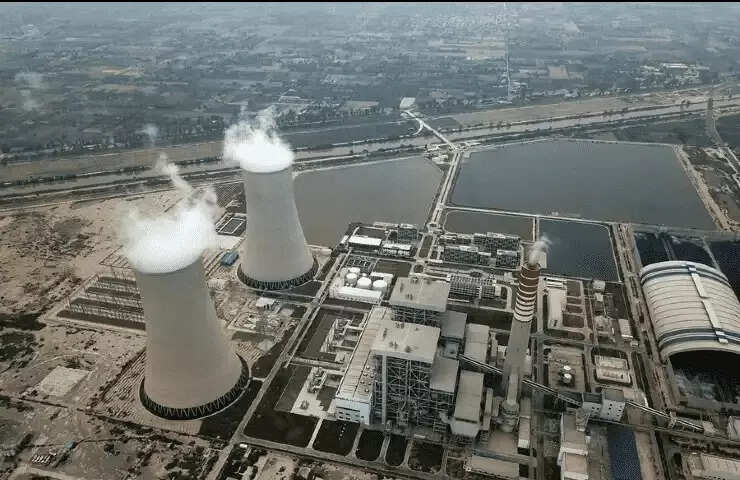 New Delhi: The Chinese embassy in Islamabad has asked Pakistan to release overdue payments to the tune of $1.5 billion to Chinese Independent Power Plants (IPPs) working under the mega $64 billion China-Pakistan Economic Corridor (CPEC).
The embassy also asked the embattled country to loosen forex restrictions which pose a hurdle in coal imports due to which Chinese power plants in Punjab, Balochistan and Sindh are not working optimally.
Pakistani newspaper The Express Tribune says that the urgent messages from China were conveyed to Special Assistant to Prime Minister Shehbaz Sharif Syed Tariq Fatemi to the Planning Commission on March 13, 2023. Fatemi's letter to the planning commission said in a meeting with China's Charge d' Affaires, Pang Chunxue, she conveyed her apprehension of major problems in CPEC power projects.
Pang reportedly told Fatemi that overdue payments to the Chinese power companies are close to $1.5 billion, causing concern among Chinese businesses. Pang also said that currency exchange restrictions levied by the State Bank of Pakistan owing to precarious forex reserves too are hindering coal imports, which will eventually impact power production. The two all-weather friends have at least 16 power projects under the CPEC with another five under consideration. Most of the 16 power projects are thermal, while there are a few solar, wind and hydropower plants as well.
Many problems haunting Chinese power plants are due to policy decisions. Several other problems are due to the financial crisis that Pakistan is facing since last year. And other issues exist due to poor administrative coordination between Pakistan and China.
Chinese power plants cannot import coal due to low forex with Pakistani banks. They cannot also purchase coal from the local market as it has to be cheaper than the imported coal. But the power plants cannot compare the prices due to exchange rate fluctuation and rupee devaluation.
Pang told Fatemi that the power plants were running below capacity because of shortage of coal and because of low production, these are being penalised by the Pakistani authorities.
The worst affected coal-fired power plants are located at Hub in Balochistan, Sahiwal in Punjab and Port Qasim in Karachi.
Separately, the China Power Hub Generation Company (CPHGCL) has urged Pakistan to provide it with increased funds for uninterrupted power supply to the National Grid.
China's plants face severe problems also because of the constantly squabbling Pakistani politicians. A joint committee established by the Prime Minister Shehbaz Sharif to resolve problems faced by Chinese power producers has not met since December last year leading to escalation in
She suggested that their concerns could have been discussed in meetings of a joint committee, a forum specifically established by the prime minister to resolve the issues facing the Chinese IPPs.
However, the committee, which was to meet every two weeks, has not had any meeting since the inaugural huddle in December last year.