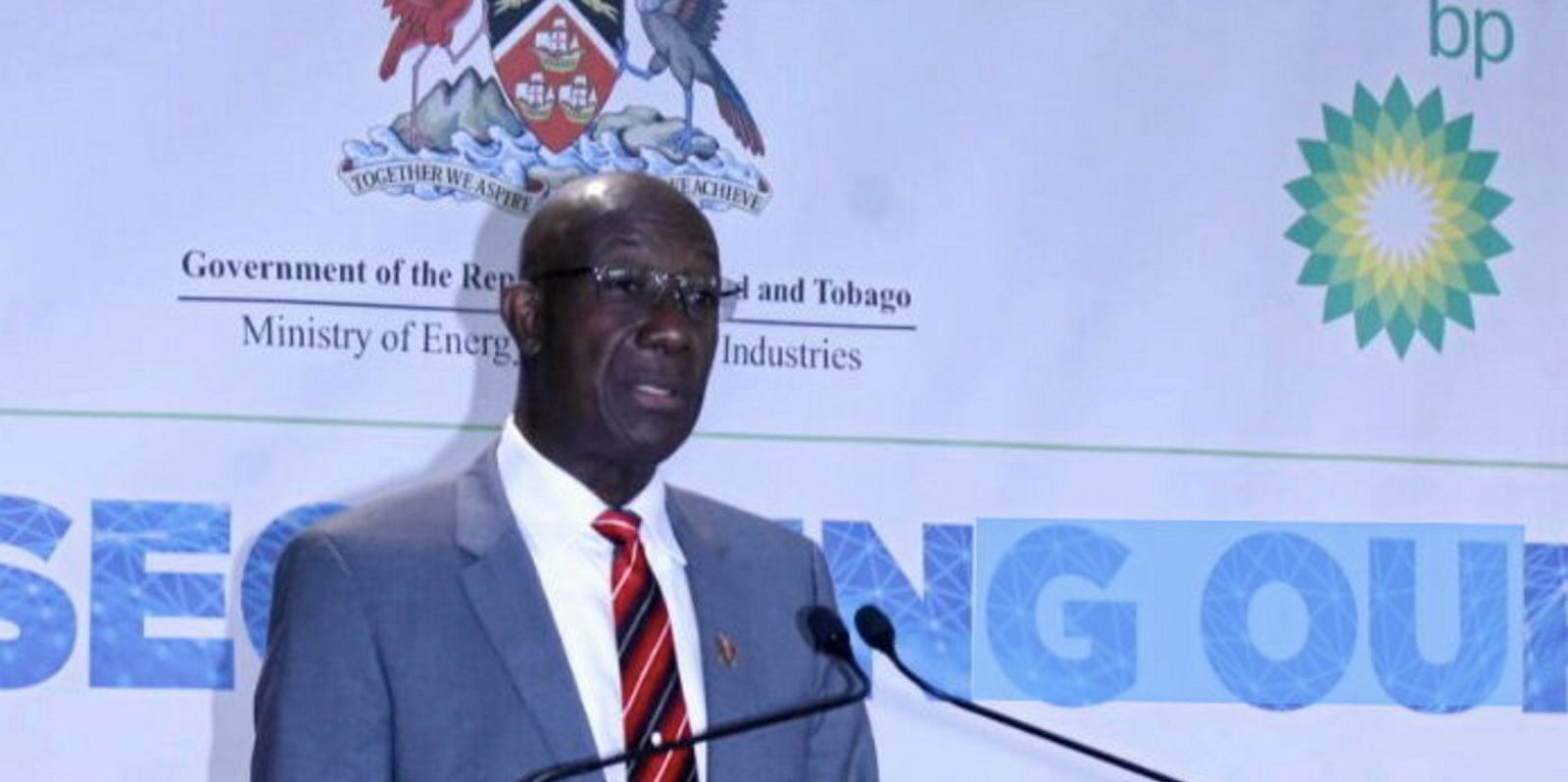 Partners in the Atlantic LNG project have agreed to restructure ownership in a move that will see Trinidad & Tobago's state-owned National Gas Company (NGC) increase its equity across the liquefaction trains and create a single commercial structure.
The restructuring, which took four years of negotiations, saw NGC take shares in all of the facility's four trains, allowing for a unitised business model and, crucially, opening the door to third party access. Previously NGC had shares in just two of Atlantic LNG's trains.
Only three of the four trains are currently active as operation of Train 1 was suspended in late 2020 due to a shortfall in natural gas reserves in Trinidad & Tobago.
UK supermajors BP and Shell remain as owners of the three active liquefaction trains, but reduced their equity in two of them to make way for NGC.
"After years of discussions, negotiations and dialogue we are here to sign agreements that will create a simplified commercial structure for the Atlantic LNG venture," said Shell's country chair Eugene Okpere at a signing ceremony last week.
Trinidad & Tobago Prime Minister Keith Rowley welcomed the simplified structure to the Atlantic LNG business and said it would help unlock about $5 billion of upstream investment in the country through 2026.
Article continues below the advert
Rowley said the new structure would allow the government to take a more active role in the commercial arrangements for marketing LNG, especially on new fields such as Manatee.
"At present, we have several upstream projects either with the (Atlantic LNG) shareholders or third parties which are awaiting final investment decision. If we are to make this project a success we need to bring these upstream projects on stream and accessible to the restructured (Atlantic LNG) facility."
Both Shell and BP have been investing steadily in Trinidad & Tobago's upstream sector in recent years.
BP recently started up gas production from its Cassia C offshore compression platform, its biggest offshore facility in the country, facilitating the exploitation of low pressure gas resources from the Greater Cassia Area.
BP's Trinidad president David Campbell said the restructuring agreement will make the pricing of Atlantic LNG more responsive to markets and make investments more efficient.
BP's plans for 2023 include a seven-well subsea tie-back for the Cypre development and, over the longer term, it is interested in sanctioning development of the Ginger and Coconut discoveries.
Also, the company is in ongoing negotiations over acquiring new deep-water acreage following a bid round earlier this year.
Third party access
The provisions on third party access, although lacking in detail, could help bring in new gas reserves to the Atlantic LNG facility.
Possible sources include offshore gas straddling the maritime border with Venezuela or reserves entirely within Venezuelan territory, should both sides want to opt for a monetisation route through Atlantic LNG.
The two countries in 2019 signed a binational agreement, agreeing to export gas from the shallow-water Dragon field across the maritime border to the Shell-operated Hibuscus field, about 23 kilometres away.
Dragon, which has completed subsea wells in place, was expected to send initial volumes of between 200 million and 300 million cubic feet of gas per day to Hibiscus, from where it could be help replenish feedstocks for Atlantic LNG.
However, the scheme was paused when the US stepped up its sanctions against Venezuela over disputed elections there.
Similarly, the Loran field, which straddles the maritime border with the Shell-operated Manatee field in Trinidad waters, is a prime candidate for fast-tracking via an export system to Trinidad & Tobago.
Trinidad last year granted a 25-year production sharing contract for the Manatee field as a result of the government-to-government agreement to allow development and marketing arrangements in which gas to the domestic market would be via NGC and exports via the Atlantic LNG facilities.
Just over a quarter of the 10 trillion cubic feet of gas reserves on Loran-Manatee lie on the Trinidad & Tobago side of the maritime border.
The restructuring agreement might bring the final investment decision closer, now that US sanctions are easing.
"It is expected that with the completion of the Atlantic restructuring exercise, focus can now be placed on investment decisions to pursue development projects such as Manatee and the deep-water acreage that will hopefully bring more gas into the system," said Atlantic LNG chief executive Mark Loquan.
"With Atlantic's future made more secure by this restructuring, we hope to see more development activity, which ultimately boosts gas availability and long-term sustainability for the local gas industry," he said.
Industry insiders saw the mention of third party access as a potential game changer that could facilitate a monetisation route for Australia's Woodside Energy to develop gas resources obtained from the acquisition of BHP's oil and gas assets, including the Calypso discovery.