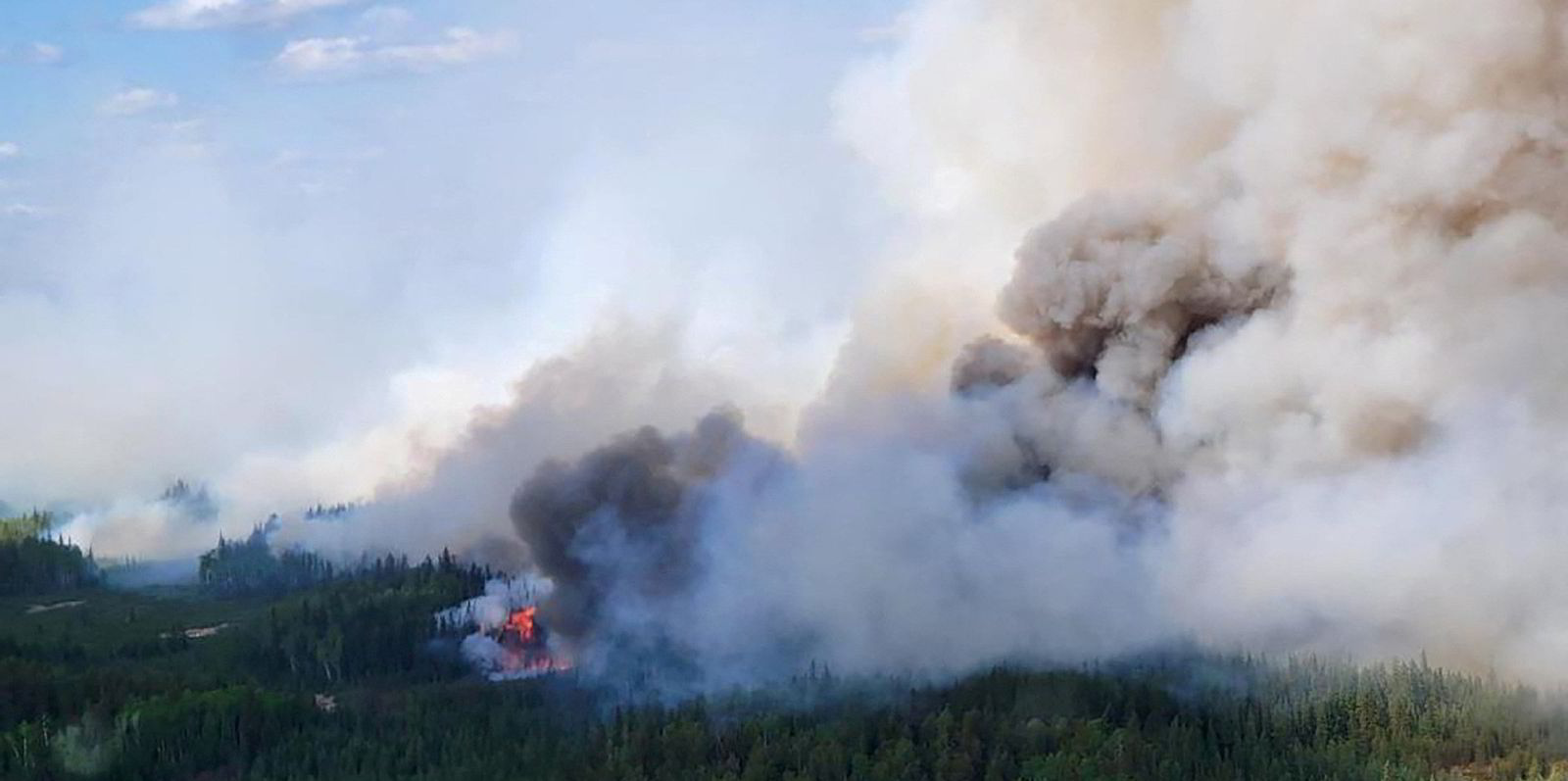 Cenovus Energy has restarted about 62,000 barrels of oil equivalent per day of production after shutting down about 85,000 boepd in May due to wildfires across Canada.
Another 20,000 boepd of output around Rainbow Lake is expected to return to production within seven to 10 days, while the remaining 3000 boepd offline is awaiting certain power infrastructure to be rebuilt.
At least 320,000 boepd of production in Alberta were impacted early last month, with at least 240,000 boepd still offline in mid-May when high temperatures continued to spread wildfires, Rystad Energy reported based on company disclosures.
Since the data was limited to company disclosures, Rystad said the total amount of impacted volumes in mid-May was likely much higher than even 300,000 boepd.
As of Tuesday, 65 active wildfires still raged across Alberta, while 79 were active in British Columbia. Alberta's most out of control fires were in the central and western regions, while British Columbia had fires north of Fort St. John.
Cenovus said no significant damage has been identified at its sites and the company continues to monitor the wildfires, while its other assets like its oil sands operations and Lloydminster complex have not been affected.
Article continues below the advert
Other impacted companies have gradually began partially resuming operations. Chevron, which in mid-May had 59,000 boepd of impacted volumes compared to March production levels, said it had resumed partial operations outside the active fire area in the Kaybob Duvernay. The US supermajor told Upstream it would not disclose specific production volumes.
Crescent Point Energy, which had 45,000 boepd of impacted volumes in mid-May, resumed full production last week.
NuVista Energy, which averaged 35,000 boepd of impacted volumes in May, announced on Monday it resumed all of its operations and has reached a new record of 80,000 boepd.